Physiotherapy
Physiotherapy has progressed over the past 20 years into being a strong part of sports medicine, physical activity, general communities and areas of various healthcare. Physiotherapists are established as reputable allied health professionals and first contact practitioners.
Our Dunsborough based Physiotherapists specialise in spinal, joint, tendon, muscle, ligament and bio-mechanical based problems. We are trained to diagnose and treat musculoskeletal injuries plus work through exercise load based issues. We utilise clinical reasoning and evidenced based practice, including an interactive approach to all patient's goals and expectations of treatment. We aim to provide effective treatment and maintain faith in the physiotherapy profession. If you are located in Dunsborough, Yallingup, Busselton, Margaret River or any region in the South West feel free to contact us for an appointment.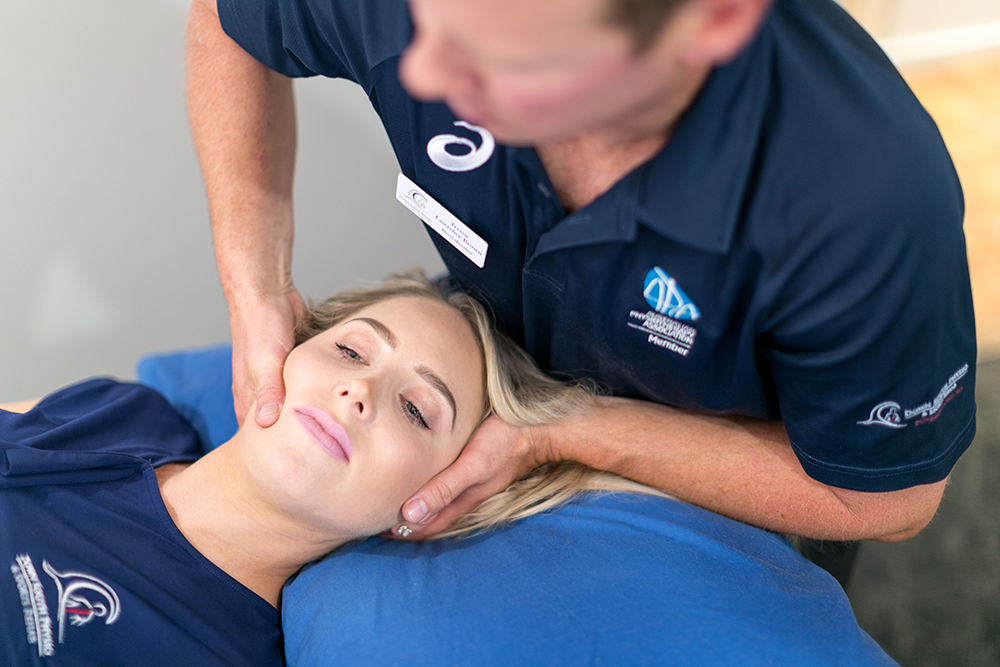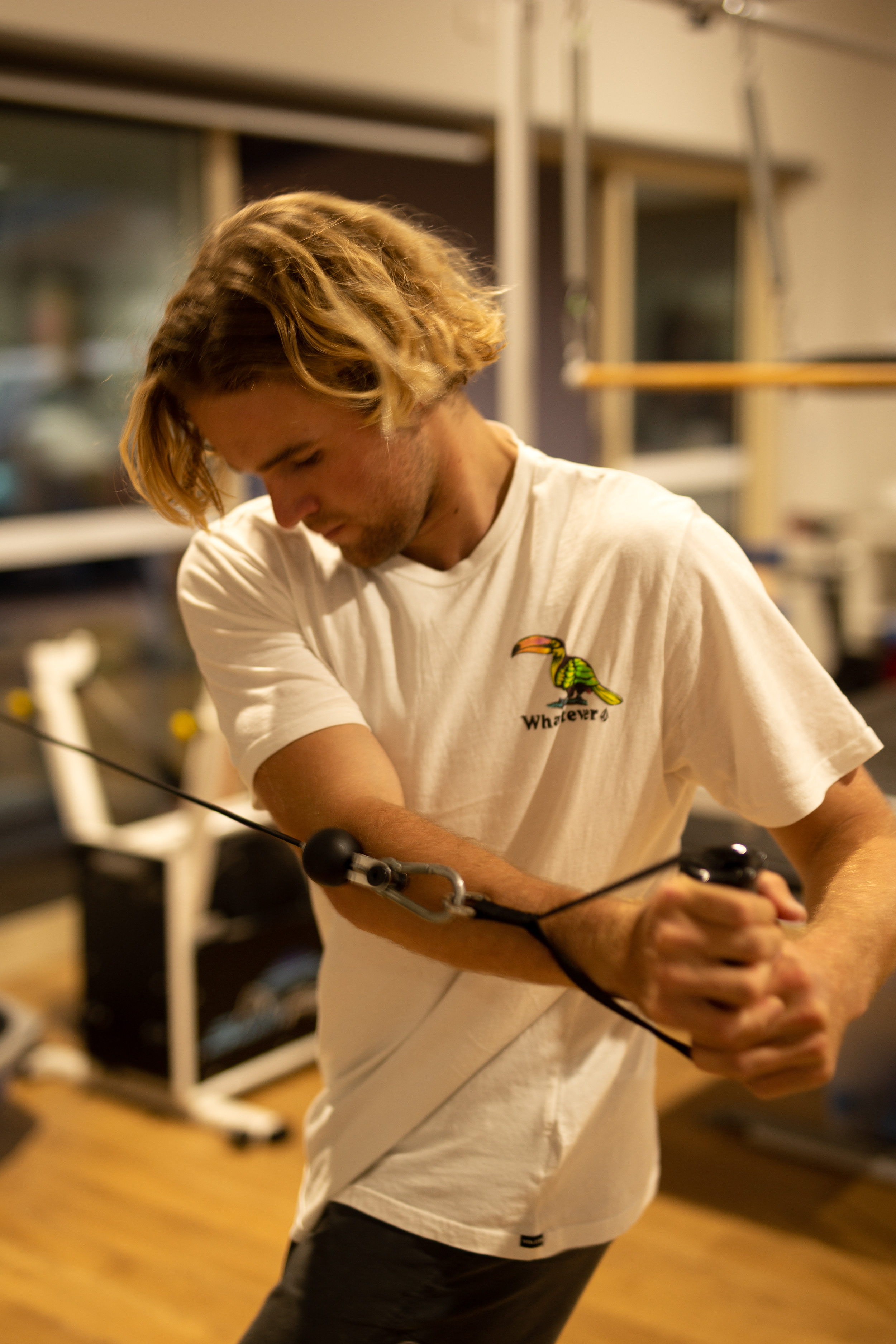 Sports Rehab
Sports injuries can be acute, long-term, overuse or surgical. In all cases rehabilitation is often essential. Our facility is equipped to guide and manage exercise rehab based recovery. Injuries including repetitive hamstring strains, low back pain, shoulder surgeries, ACL knee reconstructions, tendinopathy, ankle instability or reduced core strength are key examples that we see consistently. We specialise in post-op orthopaedic rehab and biomechanical problems.
Our sports physio's focus is treatment combined with exercise rehabilitation plus education to help patients restore function for any part of the body. We are experienced in sports specific rehab but also help with other musculoskeletal problems.
Physio Rehab has become an evidence based form of exercise for good reason. Physiotherapists use their knowledge to assist efficient movement, retrain core strength and assist flexibility. Physiotherapists implement functional exercises, anatomical knowledge, biomechanics and medical understanding to help rehabilitate patients. Assisting with post surgical management, sports injuries, long term low back pain, medical conditions and musculoskeletal injuries.
Our practice is set up with reformers that work on spring based resistance. They target all aspects of the body, are safe, can be used for motor control (core stability), flexibility and strengthening. All sessions are guided by a physiotherapist and specific to individual patients. Feel free to contact us and discuss the process of an assessment that includes training on a reformer and discussion of any surgical, medical or musculoskeletal problems. If you are looking for Dunsborough based Physio Rehab sessions please give us a call.
Physio Rehab sessions cost $48 for 60 mins. They are conducted by a physiotherapist and claimable through your private health insurance.
The Group Prehab is for patients who have progressed from Physio Rehab sessions and keen to continue their exercise rehab or work at a slightly higher intensity. The session involves group rehab of 8-10 people and offers a progression for injury prevention. Cost is $28 for 55 mins with private health class rebate.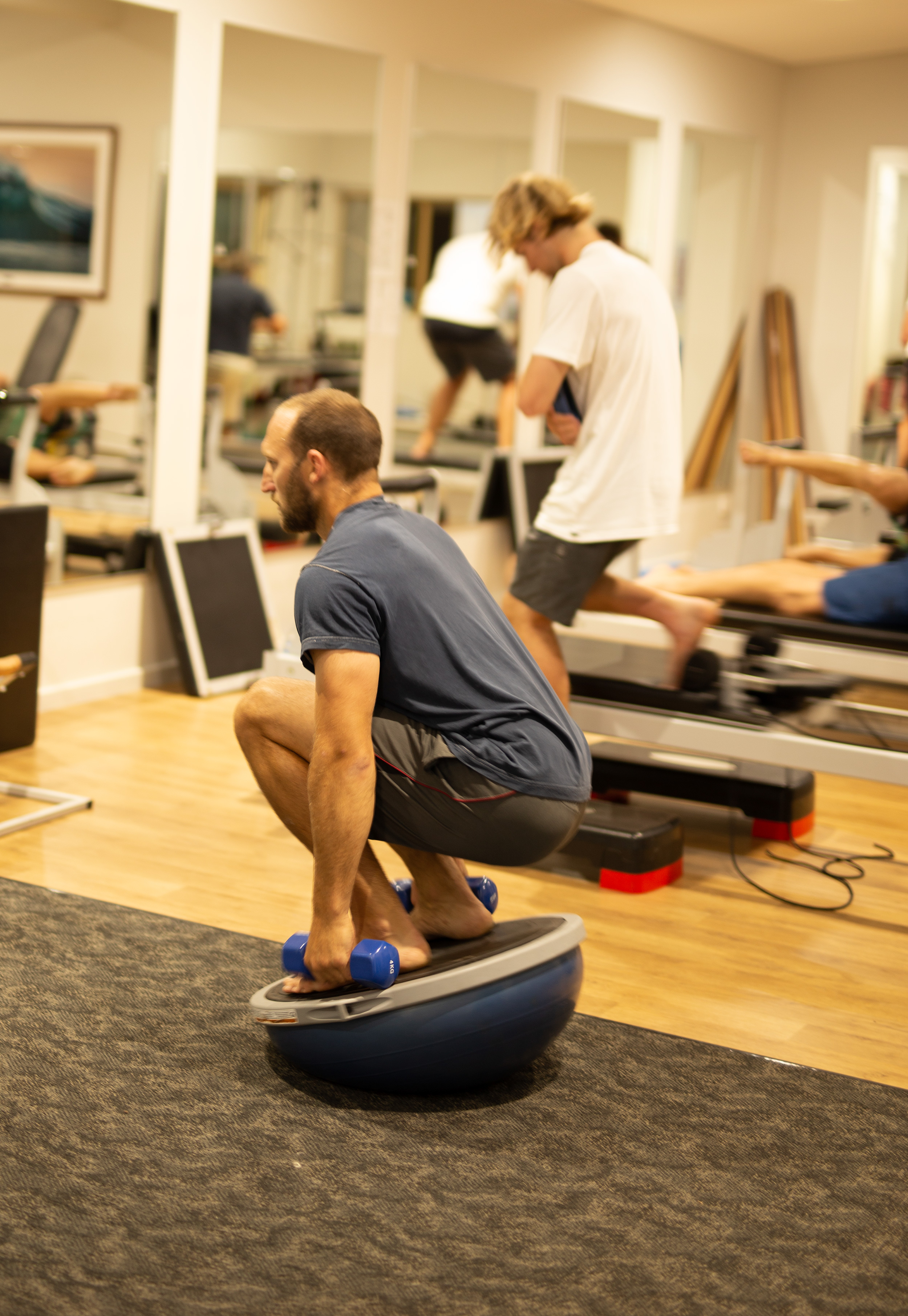 At 55 Trev and the team have gotten me back surfing after significant knee and ankle injuries and ops . Awesome
BRAD SKEGGS