Our team of experienced Dunsborough Physiotherapists with experience in rehab management, physio and sports rehab, osteo rehab, surfing and knee rehab, evidence-based physiotherapy techniques to speed recovery.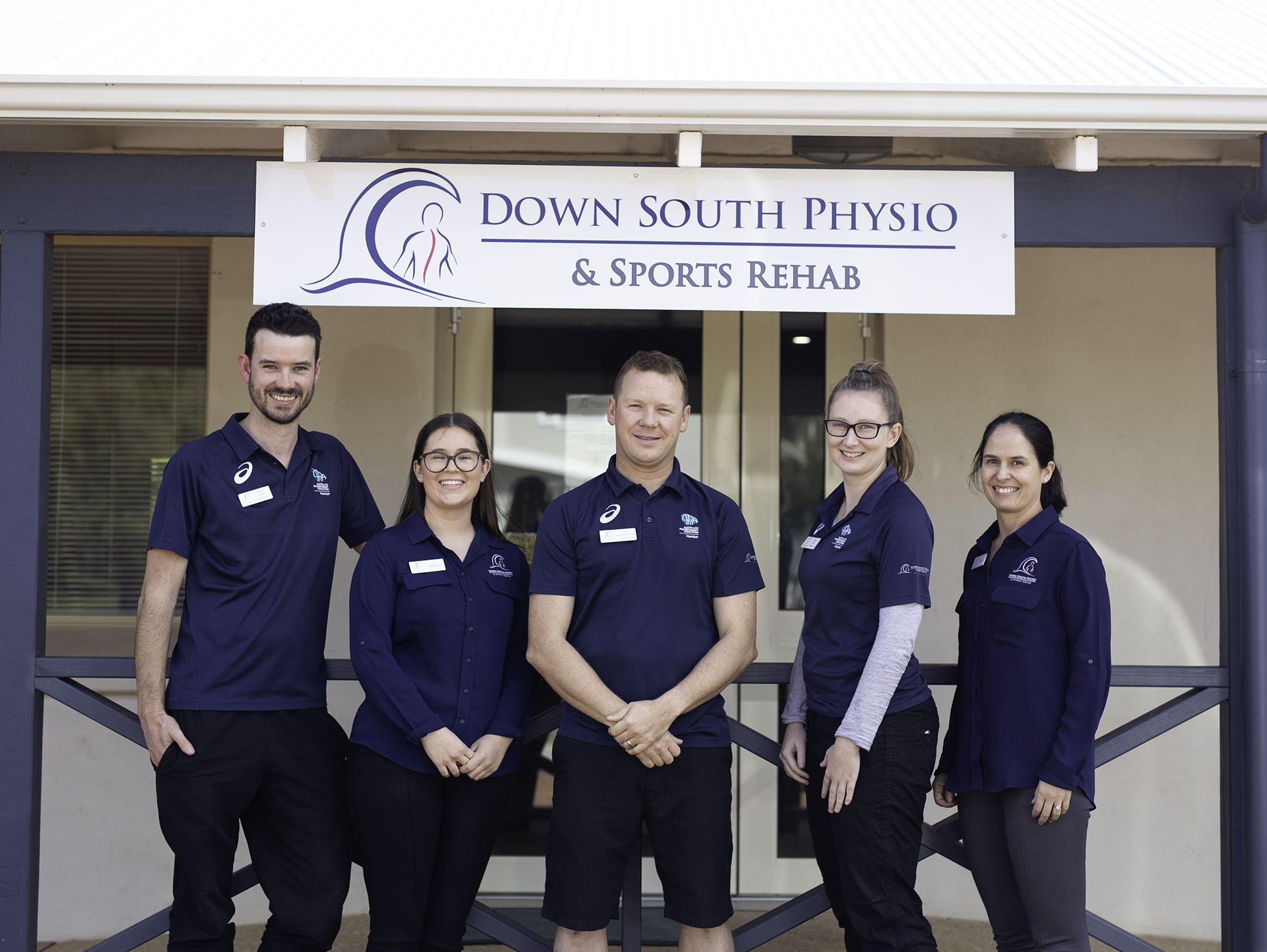 Trev Lawrence-Brown
Manipulative Physiotherapist
Trev graduated from Curtin University in 2004 and has 14 years experience as a physiotherapist. He completed a Postgraduate Masters in Clinical Physiotherapy (Manipulative Therapy) in 2011. He has worked in private practice in conjunction with sporting organisations such as the West Coast Fever Netball, Western Force Rugby, and West Coast Waves Basketball.
For the past 4 years Trev's worked and travelled as the team physio for the Perth Thundersticks Hockey. In addition he's worked full time as a clinical supervisor and anatomy tutor for the School of Physiotherapy at Curtin University before moving back to the South West. Currently he works with athletes at all levels but has a strong connection with surfers, adventure racers and AFL footballers.
Trev's primary skills include diagnosis, manual therapy, spinal manipulation, sports taping, acupuncture, rehab management and active rehabilitation (clinical pilates). Trev is a keen surfer and cyclist, he enjoys working with the local surfing community, sports patients, athletes and elderly patients alike.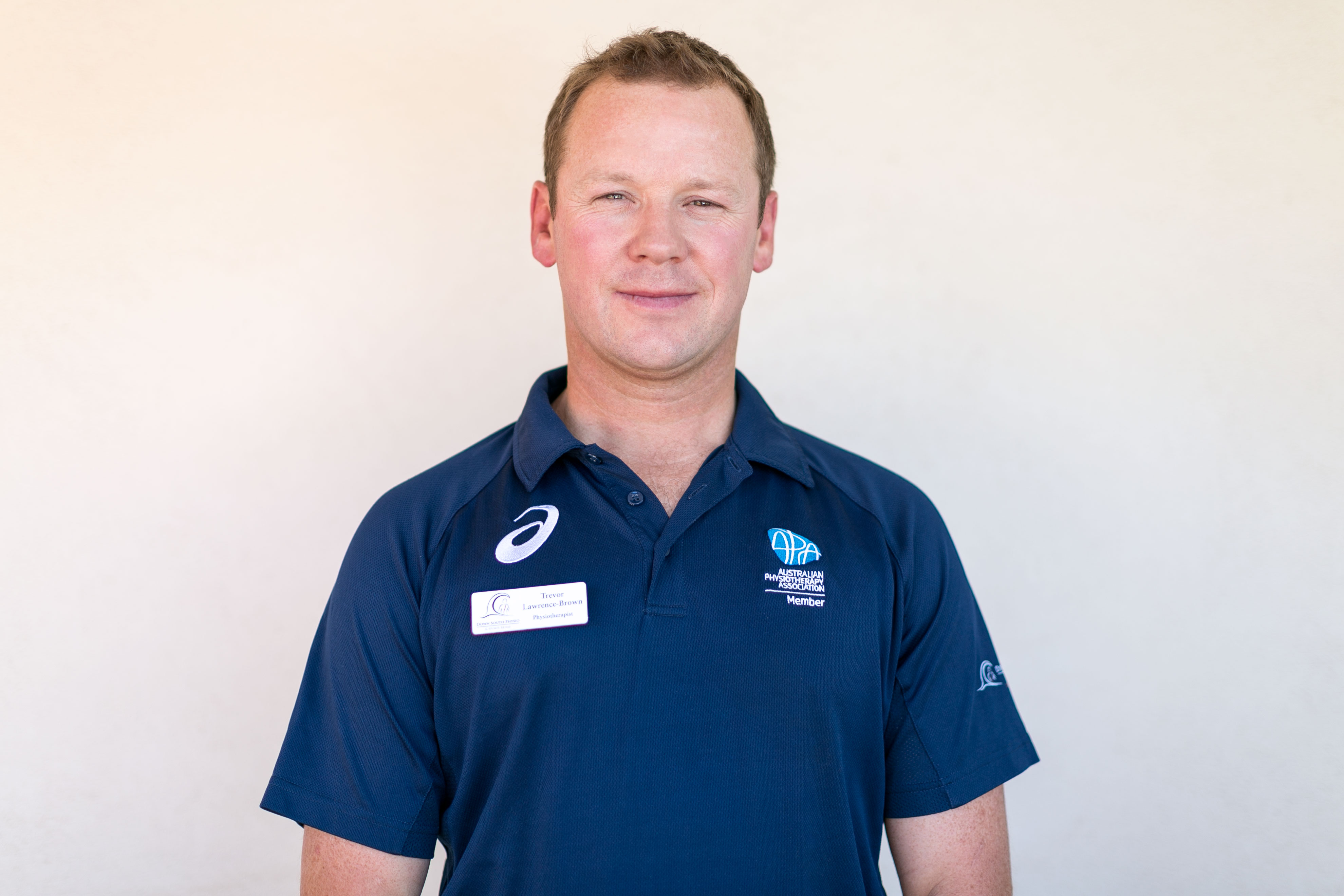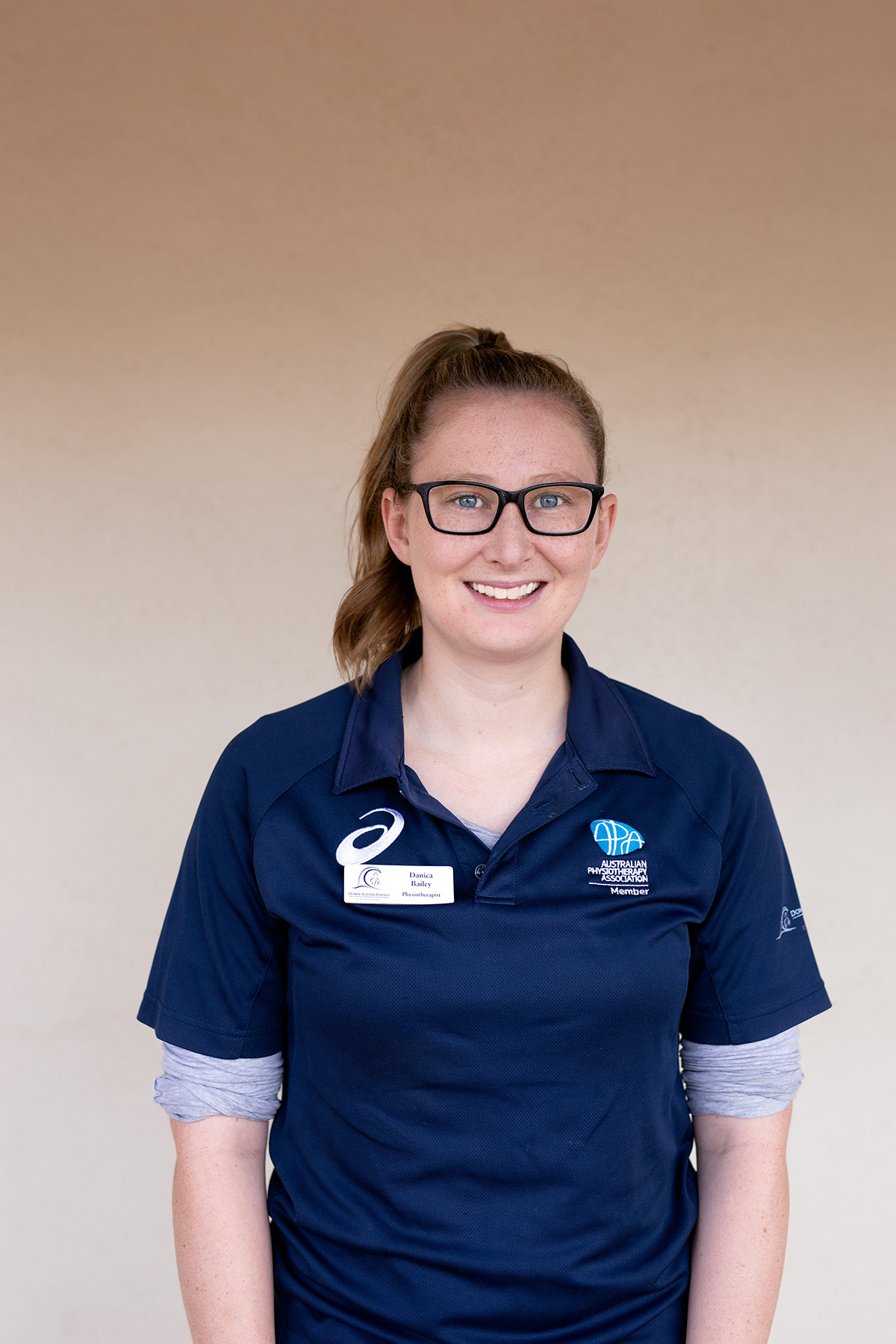 Danica Bailey
Physiotherapist
Danica graduated from the University of Notre Dame with a Bachelor of Physiotherapy (First Class Honours). She won the sports award and achieved high academic standing in her year group.
Currently Danica is involved in research investigating the biomechanics of Achilles Tendinopathy and optimising clinical outcomes. She has a strong interest in treating lower limb overuse injuries plus developing strength and conditioning programs.
Her main skills include injury management, clinical diagnosis, manual therapy, acupuncture, rehab management and achilles tendon treatments. Danica is born and bred from the South West and enjoys playing soccer, basketball and tennis within her local community.
Adam Smith
Physiotherapist
Adam completed his Bachelor of physiotherapy in 2014 and Bachelor of Exercise and Sports Science in 2010. 
Adam has worked in Private Practice and with various sporting teams over the past 3 and a half years including the South West Slammers and local football teams. He was the Head Physiotherapist for WA Country Masters Hockey at the annual National Championships and travelled to Europe with Australian Grand Masters Hockey team for the 2018 Masters World Cup.
Adam's aim with his patients is to combine functional exercise and fitness with manual therapy to rehabilitate and prevent injuries.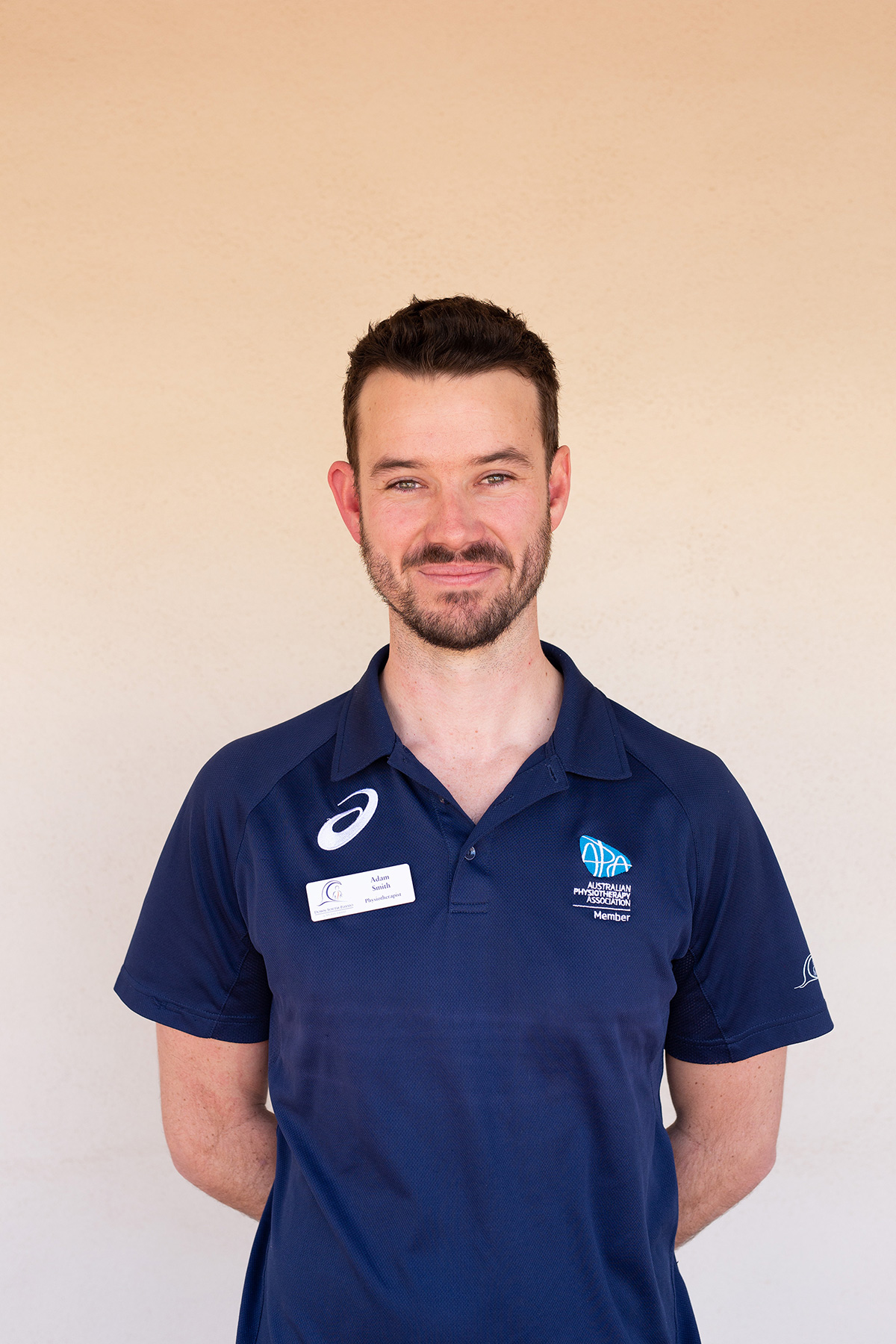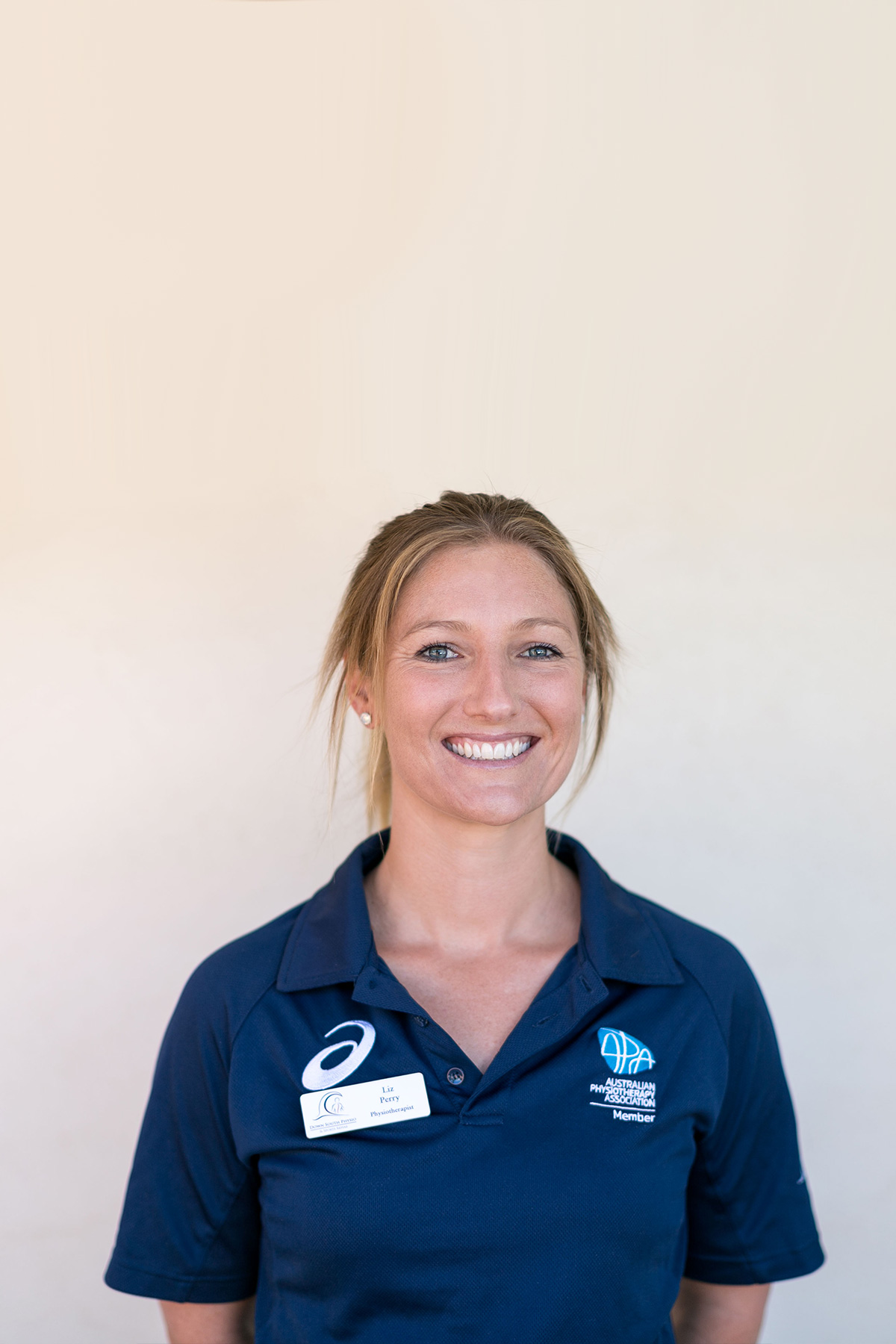 Liz Perry
Physiotherapist
Liz graduated from Curtin University as a physiotherapist in 2011 and has been working in private practice for 6 years.  She also has completed an exercise and science and health degree at UWA and as a result has a strong background in active rehabilitation.
Liz has enjoyed working in sport, travelling with the WA Diamonds and the Women's Hockey Team, as their physio for the past 2 years.
She is certified in dry needling, Clinical Pilates, manual therapy, rehab management and treatment techniques to assist a variety of musculoskeletal conditions.  Liz believes in educating patients on their diagnosis and working collaboratively to achieve the best possible outcome.  She has recently moved from Perth and is keen to continue her love of water based activities, horse riding and hockey.
Kate Lee
Physiotherapist
Kate is a mature aged Physiotherapy graduate from Curtin University. She previously worked as an Occupational Health & Safety Advisor in various rural locations in WA. She graduated from Murdoch University with a Bachelor of Sports Science in 2012 and a Post Grad Diploma in OH&S in 2013.
During her time working remotely, Kate worked closely alongside Physiotherapists to ensure effective work place safety and injury prevention. She has also worked as a physiotherapy assistant throughout her studies, in this role mainly treating neurological conditions.
Kate, although a recent graduate has all the latest teaching and evidence and is committed to working with patients to treat their musculoskeletal conditions in a holistic nature.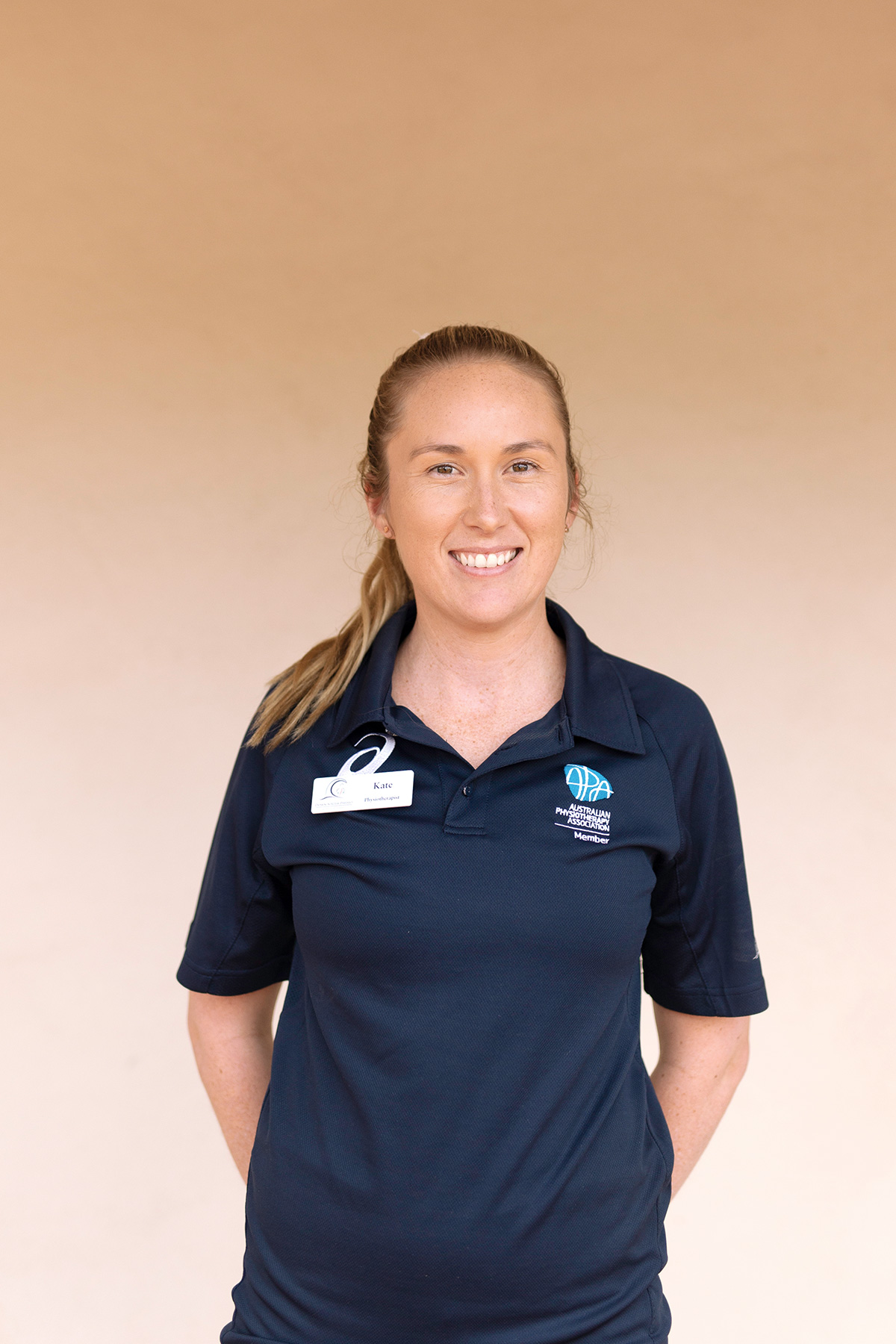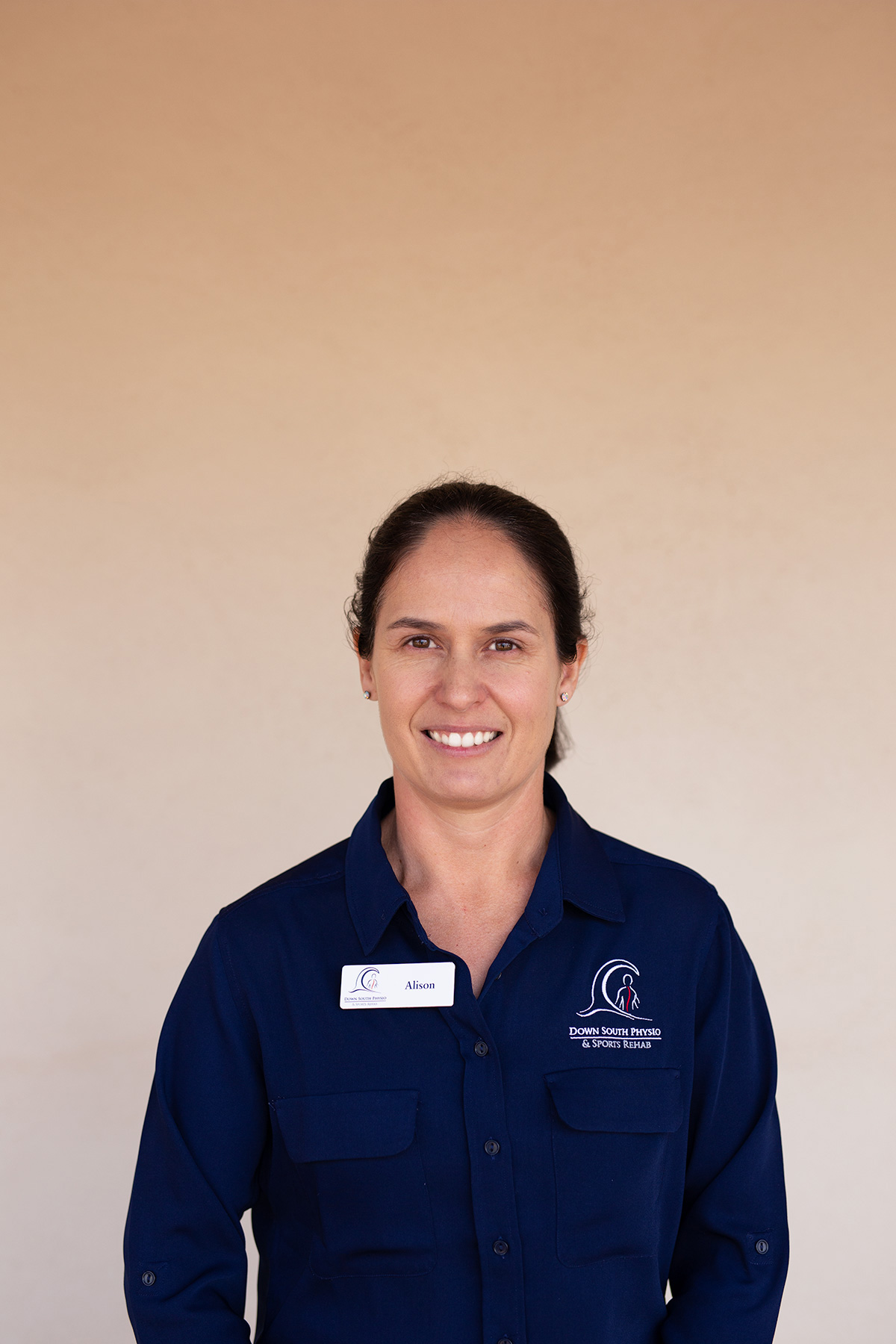 Alison Golding
Practice Manager
Originally an SA girl, Alison moved to Dunsborough in 2013 and has been at the Practice since its early days in 2014. She has worked in Admin in the Medical Industry for over 15 years now. 
A lover of all sports but sticks to running and netball these days and the occasional game of tennis. Completed her Certificate IV in Bookkeeping in 2016.
Enjoys cooking, camping and beach time.
Alyce Doyle-Cumming
Receptionist
Alyce has been a receptionist with us for nearly 3 years now, recently returning from maternity leave.  When not at the reception desk Alyce enjoys spending time with her 2 small children, husband, family and friends.  Alyce's interests include health and fitness, Pilates and spending time at the beach.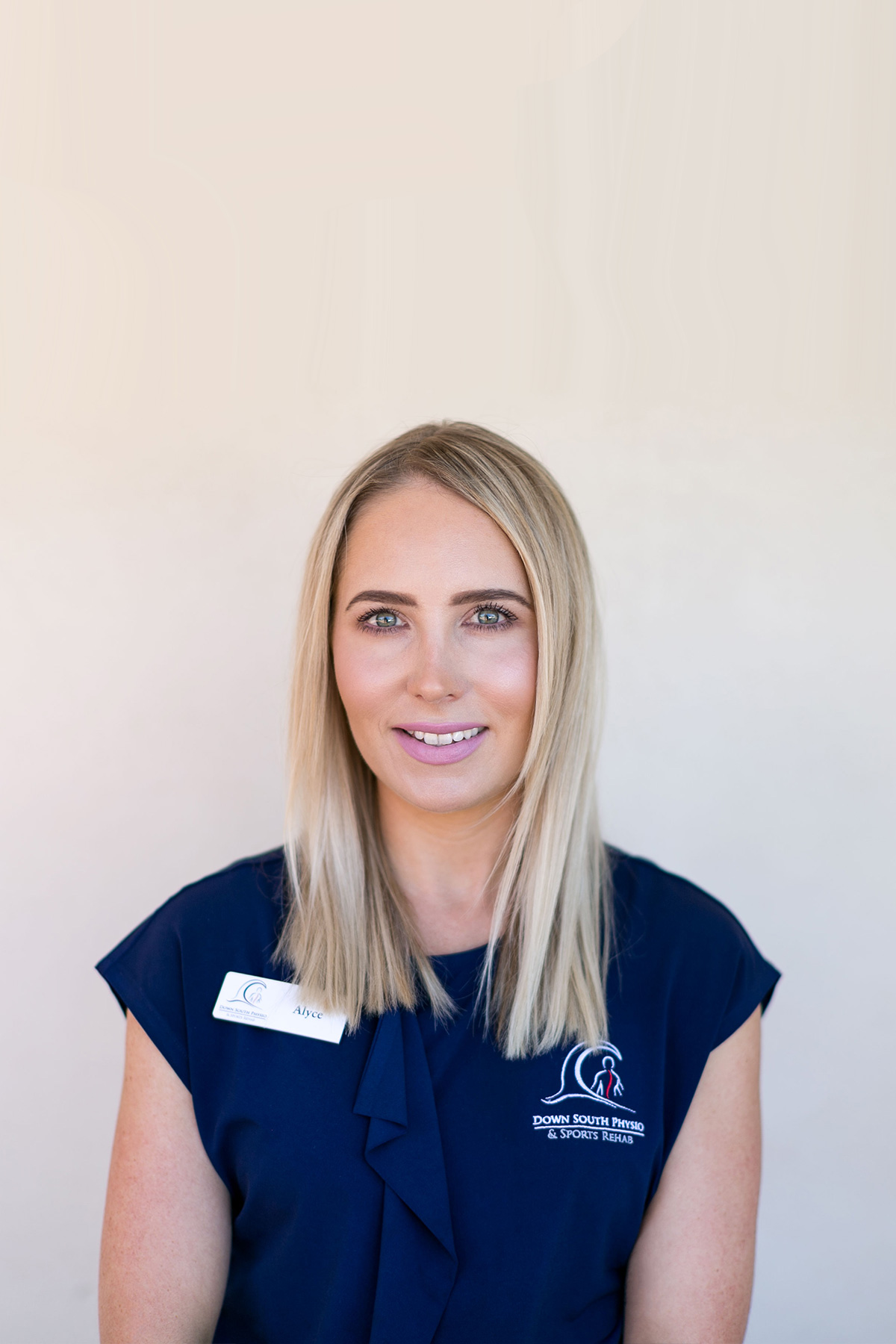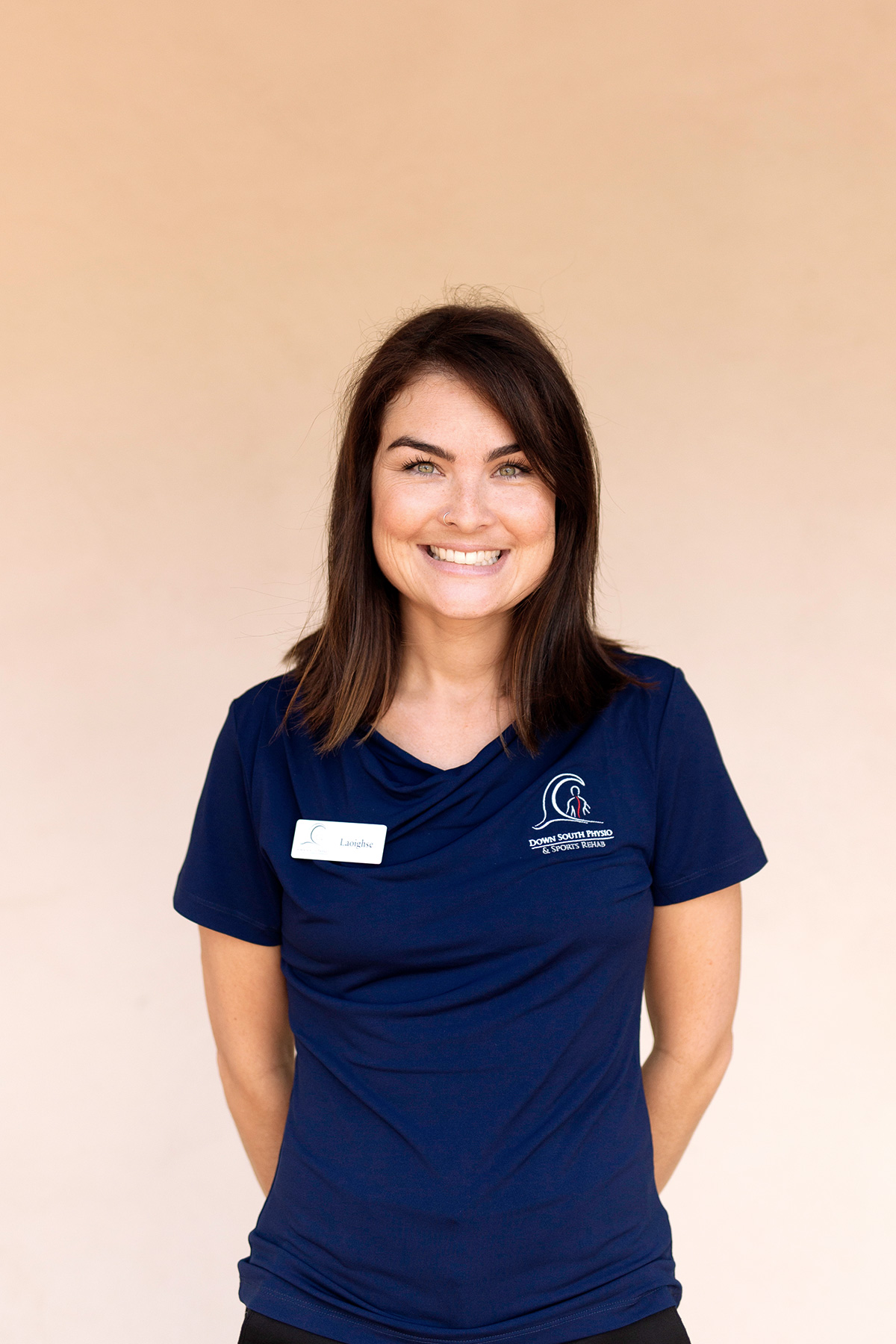 Laoighse O'Connell
Receptionist
Laoighse moved to Dunsborough for a sea change in 2017.
She has enjoyed being a stay at home mum for the past year, but is excited to be back in the workforce and part of the Down South Physio team.
Laoighse has 5 years previous experience in the medical industry, and during her time off loves to travel, go to the footy (big WCE fan) and relax down at the beach with her family.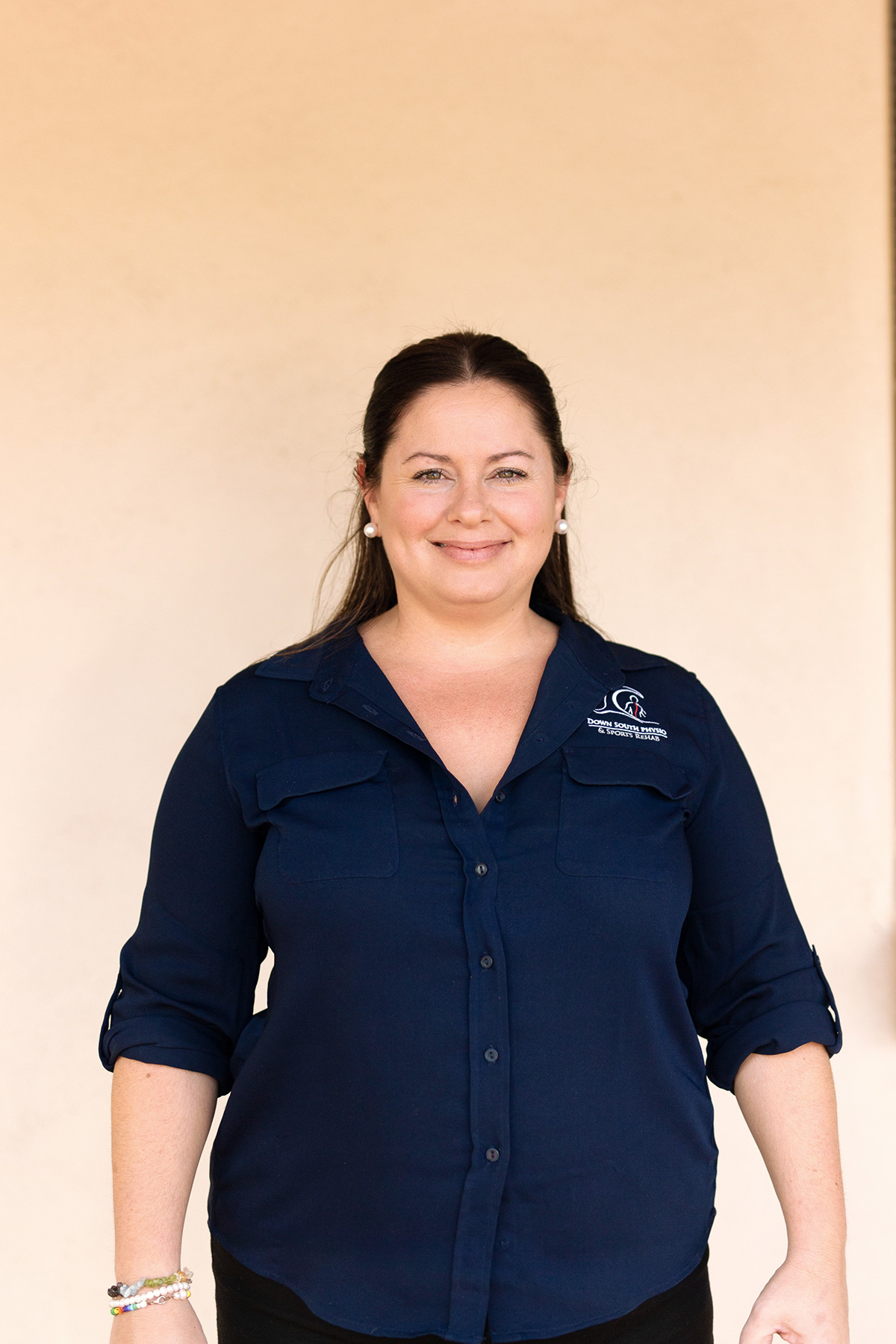 Trev and the crew do a great job keeping the locals in good nick with great facilities and a traditional friendly attitude. Highly recommended cheers guys 👌🙌😁
Steve Merrick
I was new to town and wanted to find a physio, Danica has been very helpful treating my recurring back problems and suggesting exercises to maintain an healthy back.
Mark K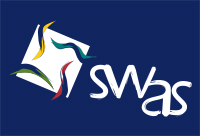 SWAS Service Provider
South West Academy of Sport (SWAS) assists young athletes in the South-West region who excel in their sport.  We at Down South Physio & Sports Rehab, are happy to be linked with SWAS as a service provider for the Dunsborough and Margaret River area.  The services we offer include treatment, physiotherapy screening, injury diagnosis, post-op rehab and strength & conditioning programs.